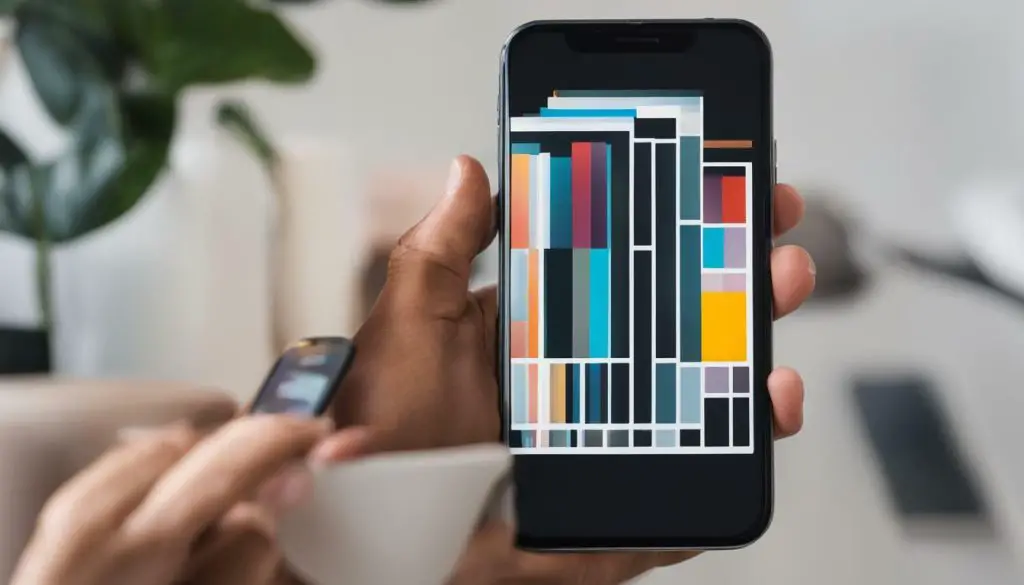 When it comes to email communication, using the right JPEG size can make a significant impact on how your message is received. Choosing the optimal size ensures that your images are clear and load quickly, providing a seamless experience for your recipients.
In this comprehensive guide, we will explore the importance of selecting the appropriate JPEG size for email communications. We will discuss the factors that should be considered when determining the right size for your images and provide practical tips for optimizing image size without sacrificing quality.
If you are looking to enhance the visual appeal of your emails and improve their overall effectiveness, this guide is for you.
Key Takeaways:
Using the right JPEG size is essential for maintaining clarity and speed in email communications.
Large image files can negatively impact email deliverability, load times, and recipient satisfaction.
The optimal JPEG size for email will vary based on factors such as screen resolution, email client, and mobile responsiveness.
There are recommended JPEG sizes for different types of email content, including headers, body images, and thumbnails.
Optimizing JPEG size for email can be achieved through compression methods, image editing tools, and other strategies that reduce file size while maintaining visual appeal.
Importance of Image Size in Email Communication
Email communication is a crucial aspect of modern business operations, and images are an integral part of effective communication. However, the size of images used in emails can significantly impact their deliverability, load times, and ultimately, the recipient's satisfaction with the message.
The larger the image file size, the longer it takes to load, particularly for recipients with slower internet connections. Slow load times can lead to recipient frustration and may even prompt them to delete the email before it fully loads.
Moreover, larger image files can negatively affect email deliverability, as internet service providers may flag them as spam or delay delivery to ensure that they do not impact the overall email server's performance. This is why it is essential to choose the appropriate image size for your email communications.
Optimizing image size in emails not only ensures their timely delivery but also improves the recipient's experience by enhancing load times and preventing issues with spam filters. By creating a positive experience for the recipient, you also increase the chances of achieving your intended communication goal.
The Importance of Image Size in Email Communication
Using the appropriate image size in email communications can enhance their ability to achieve their intended goal. Image size impacts various facets of email communication, including:
Load Times
Email Deliverability
Recipient Satisfaction
All these aspects can impact the ultimate goals of email communication, whether it's to drive traffic to a website, inform the recipient of a promotion, or announce a new product or service.
Factors to Consider When Choosing JPEG Size for Email
Choosing the appropriate JPEG size for email is not a one-size-fits-all approach. Various factors must be considered to ensure images are delivered promptly without forfeiting quality. Below are some critical factors to consider:
Screen Resolution
The screen resolution of the recipient's device should be considered when choosing JPEG size. Images that are too small may appear blurry or pixelated, while images that are too large may take too long to load and may not fit entirely on some devices.
Email Clients
Another essential factor to consider is the email client being used by the recipient. Different email clients have varying sizes and loading capabilities, which can affect the appearance of the images being delivered. To ensure adequate delivery of images, it is best to test emails across various email clients before sending them out.
Mobile Responsiveness
Today, mobile devices account for a significant percentage of email opens. When choosing JPEG size, it is essential to consider mobile responsiveness. Images that are too large may not load on mobile devices, while images that are too small may appear grainy and unclear.
Conclusion
When determining the appropriate JPEG size for email communications, it is crucial to consider various factors such as screen resolution, email clients, and mobile responsiveness. Taking these factors into account will ensure that the images you send out are delivered promptly and in the best possible quality.
Recommended JPEG Sizes for Different Email Content Types
Choosing the appropriate JPEG size for different email content types is crucial in ensuring a seamless and visually appealing viewing experience for recipients. Here are some recommended sizes for different types of email content:
| Email Content Type | Recommended JPEG Size |
| --- | --- |
| Header Image | 600 x 200 pixels |
| Hero Image | 600 x 400 pixels |
| Body Image | 400 x 400 pixels |
| Thumbnail | 100 x 100 pixels |
These recommendations are based on industry standards and best practices considering the balance between image quality and file size. However, it is important to note that these sizes may vary depending on the specific email design and purpose.
If you have a custom email design, we recommend testing the optimal JPEG sizes to ensure the best results. This can be done by sending test emails to different devices and email clients to assess the quality and speed of the images.
Optimizing JPEG Size for Email without Sacrificing Quality
In order to ensure speedy and effective email communication, it is essential to optimize the JPEG sizes of images without compromising on quality. Here are a few tips and techniques to help you achieve this:
Compression methods
One of the most commonly used techniques to optimize JPEG size is through compression. Compression reduces the file size of your images by removing unnecessary data. There are two types of compression techniques: lossy and lossless. Lossy compression reduces the file size significantly but at the cost of image quality. On the other hand, lossless compression reduces file size without affecting the image quality. Choose the compression method based on the importance of the image and the size that you need it to be.
Image editing tools
Image editing tools are essential for optimizing JPEG size without reducing the image quality. These tools allow you to resize, crop, and adjust the brightness and contrast of your images. Popular image editing tools include Adobe Photoshop, Canva, and GIMP. Additionally, you can also compress images using these tools for optimal file size.
Utilize appropriate file formats
In addition to compression and image editing tools, choosing the appropriate file format is also essential for optimal JPEG size. Formats such as PNG and GIF are better suited for line art and logos, while JPEG is ideal for photographs and images with gradients. Ensure that you choose the file format according to the nature of the image that you want to send.
With these techniques, you can optimize JPEG size for email communication without compromising on quality. Implement these tips to help maintain fast email delivery and recipient satisfaction.
Conclusion
Choosing the right JPEG size for email communications is essential for ensuring that your messages are delivered effectively, load quickly, and maintain optimal image quality. In this article, we have explored a comprehensive guide to understanding the best practices for JPEG size in emails.
In conclusion, it is vital to consider factors such as screen resolution, email clients, and mobile responsiveness when choosing the appropriate JPEG size for emails. Additionally, it is critical to optimize image size without compromising on image quality.
By following the recommendations for different types of email content and leveraging practical tips and techniques, you can ensure that your emails have the best possible image quality and load times. In summary, maintaining the appropriate JPEG size in emails is a crucial factor in creating effective and impactful email communications.